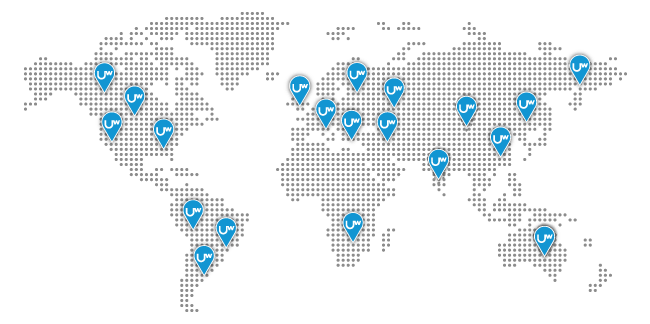 Tailor-made professional experience
We have a presence in the five continents, offering our clients the possibility of coordinating their loads not only with destination Argentina, but also triangulated shipments with other countries.
Our agents worldwide are able to collect your cargo, also having warehouses for its correct storage, handling and handling.
Likewise, we provide specific services for customs management in the country of origin, as well as any other management that is required for a satisfactory coordination of all technical/legal processes.
🇩🇪 Alemania
🇸🇦 Arabia Saudita
🇦🇷 Argentina
🇦🇺 Australia
🇦🇹 Austria
🇧🇷 Brasil
🇧🇬 Bulgaria
🇧🇩 Bangladesh
🇲🇲 Birmania
🇧🇴 Bolivia
🇧🇪 Bélgica
🇰🇭 Camboya
🇨🇦 Canadá
🇨🇱 Chile
🇨🇳 China
🇨🇴 Colombia
🇰🇷 Corea
🇨🇷 Costa Rica
🇭🇷 Croacia
🇩🇰 Dinamarca
🇪🇨 Ecuador
🇸🇻 El Salvador
🇪🇸 España
🇦🇪 Emiratos Árabes Unidos
🇺🇸 Estados Unidos
🇵🇭 Filipinas
🇫🇮 Finlandia
🇫🇷 Francia
🇬🇷 Grecia
🇬🇹 Guatemala
🇭🇳 Honduras
🇭🇰 Hong Kong
🇭🇺 Hungría
🇮🇳 India
🇮🇩 Indonesia
🇮🇹 Italia
🇯🇵 Japón
🇱🇹 Lituania
🇲🇾 Malasia
🇲🇽 México
🇳🇮 Nicaragua
🇳🇴 Noruega
🇳🇿 Nueva Zelanda
🇵🇰 Pakistán
🇵🇦 Panamá
🇵🇾 Paraguay
🇳🇱 Países Bajos
🇵🇪 Perú
🇵🇱 Polonia
🇵🇹 Portugal
🇨🇿 Republica Checa
🇷🇴 Rumania
🇬🇧 Reino Unido
🇷🇺 Rusia
🇸🇬 Singapur
🇱🇰 Sri Lanka
🇸🇩 Sudáfrica
🇸🇪 Suecia
🇨🇭 Suiza
🇹🇭 Tailandia
🇹🇼 Taiwán
🇹🇷 Turquia
🇺🇾 Uruguay
🇻🇳 Vietnam
TESTIMONIALS
Solutions tailored to our Clients